Bay Window Replacement in Bartow, FL
When it comes to architectural elegance, the Bay Window stands unrivaled. Crafted with precision, it boasts expansive glass panels that not only elevate the aesthetics but also ensure unobstructed panoramic views. Our team has meticulously selected materials that ensure longevity and performance, encapsulating beauty with function.
A bay window isn't just about the view; it's an experience. With enhanced natural light penetration, homeowners often notice a significant uplift in their room's ambiance, making spaces feel larger and more inviting. Additionally, they're excellent insulators, ensuring your home stays warm in the winter and cool during the summer. And if you're a fan of sunrises or sunsets, the extended view offers an unparalleled vantage point, making every dawn and dusk memorable.
Typically, our bay windows span a width of 3.5 to 10.5 feet and project outward from the main walls, forming a bay in the room. This unique design ensures they cater to both expansive walls and cozier spaces, providing flexibility in installation.
Maintaining the brilliance of your bay window is a breeze. A simple wipe with a soft cloth and a mild cleanser keeps the glass panels gleaming. For the frames, periodic checks ensure they remain robust, and addressing any minor wear or tear early on goes a long way. Remember, our team in Bartow is just a call away for any guidance or assistance. Let your home be the talk of the town with a window that truly makes a statement.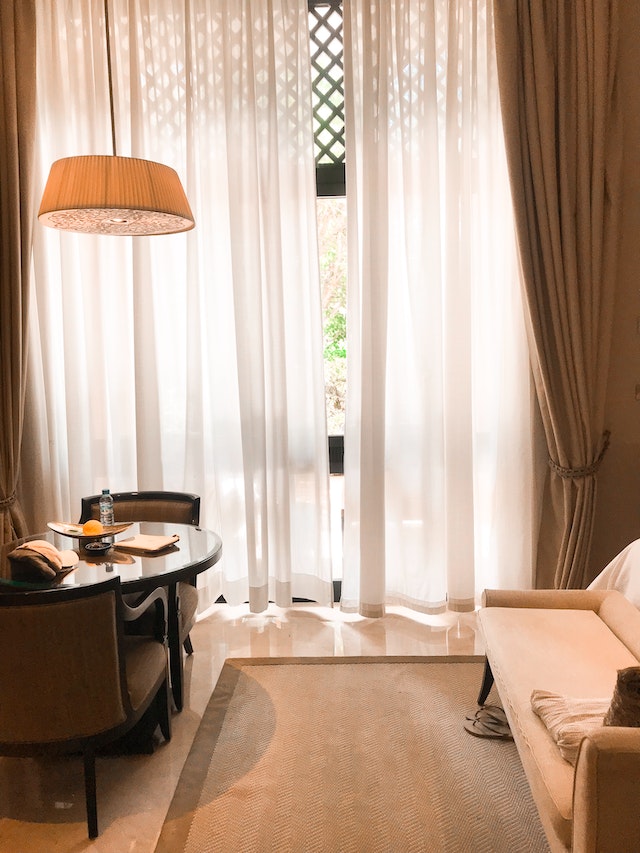 Materials to Consider for Your Bay Window: A Guide by Bartow Window Replacement
Bay windows are more than just an architectural addition; they're a statement of style, functionality, and resilience. Choosing the right material for your bay window can make all the difference in its longevity, appearance, and efficiency. Let our team walk you through some top-notch options.
Our team at Bartow Window Replacement understands the significance of making the right choice. With our expertise and your vision, we can ensure your bay window is not just a window but a statement. Let's make your Bartow home shine brighter together.