Impact Door Replacement in Bartow, FL
At Bartow Window Replacement, our Impact door exemplifies the seamless blend of superior craftsmanship and innovative design. Crafted with precision, this door stands as a testament to our team's dedication to quality and aesthetics.
Our Impact Door is not just about looks; it's about performance. It offers top-tier security, ensures unmatched weather resistance, and provides exceptional sound insulation. These benefits promise not only an enhancement in your home's visual appeal but also a significant upgrade in functionality.
While the standard dimensions cater to most doorways, we understand the uniqueness of every home. Hence, customization options are available, ensuring a perfect fit that resonates with your home's architectural nuances.
Caring for the Impact door is effortless. A simple wipe with a damp cloth retains its sheen, and for stubborn marks, a mild detergent solution is all you need. Trust our team to provide a blend of durability and style, right here in Bartow.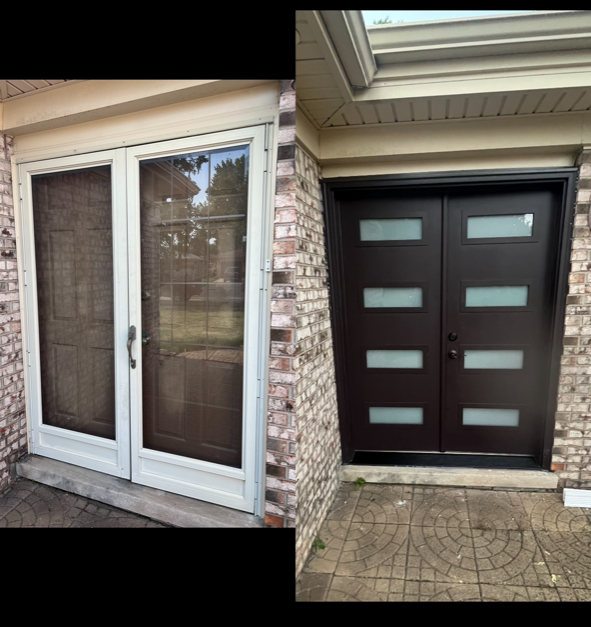 Bartow Window Replacement's Guide to Impact Door Price Tiers: From Modest to Majestic
At Bartow Window Replacement, our commitment goes beyond just offering doors; it's about providing choices that meet both taste and budget. When it comes to impact doors, understanding the price range can help in making a sound investment. Let's delve into the diverse cost spectrum to find the perfect fit for your home.
With such a broad spectrum, Bartow Window Replacement ensures every homeowner finds their perfect match. After all, doors aren't just about protection; they're about making a statement. Our team is here to guide you through every step, ensuring your choice reflects both your style and needs.