Hurricane Protection Door Replacement in Bartow, FL
At Bartow Window Replacement, our team knows the gravity of ensuring safety during stormy seasons. For this reason, we've meticulously crafted a product that rises above the norm. Dive into the world of our Hurricane Door to understand what sets it apart.
Built with advanced engineering, our Hurricane Door showcases exceptional features like unparalleled impact resistance and fortified construction. Its design integrity ensures that the wrath of nature is kept outside, guaranteeing the safety of those within.
The benefits of this door are manifold. Firstly, it promises unmatched protection against high-velocity winds and flying debris. Secondly, its energy-efficient design ensures a reduction in utility bills by maintaining indoor temperatures. Lastly, its aesthetic appeal doesn't waver, adding a touch of elegance to its robust nature.
Standard sizes range from 80 inches in height to 32 or 36 inches in width. However, we understand homes are unique; thus, custom sizing options are readily available for those special requirements.
Maintaining this door is as simple as its operation. A gentle wipe with a damp cloth ensures it remains pristine. For its longevity, periodic checks on the seals and hinges, preferably before the storm season, are advised. Trust in the craftsmanship of Bartow Window Replacement to keep you safe, year after year.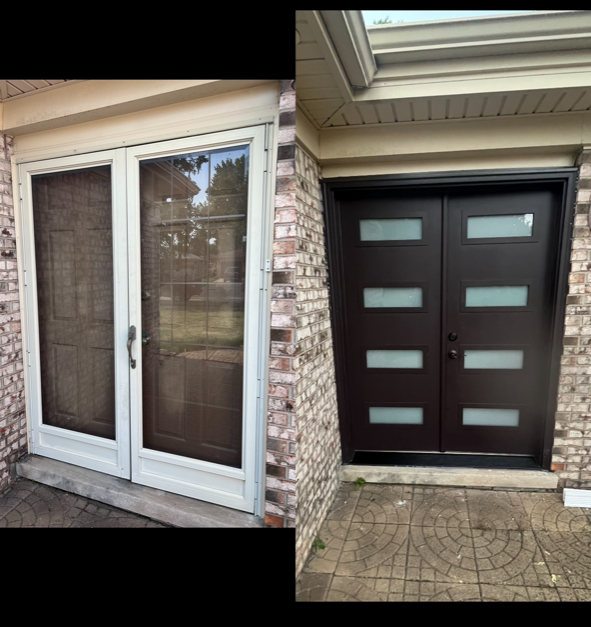 The Ultimate Guide to Hurricane Door Choices with Bartow Window Replacement
When you're located in a region prone to severe weather events, investing in the right protective measures for your home becomes paramount. Our team understands the need for top-tier Hurricane Door options. Dive into our guide to explore the diverse offerings, ensuring you make a well-informed choice.
At Bartow Window Replacement, we're more than just windows. Trust in our expertise, and let our team guide you towards making the perfect choice for your home's safety and comfort.